Sadio Mane, a former Liverpool forward, will miss the World Cup due to an injury sustained soon before the event.
Sadio Mane has thanked fans who gave him well wishes after learning of his injury, which will keep him out of the World Cup.
The ex-Liverpool man suffered a leg injury during Bayern Munich's final Bundesliga match before the mid-season break, but he was named to Senegal's 26-man squad with the goal of appearing at some point during the tournament.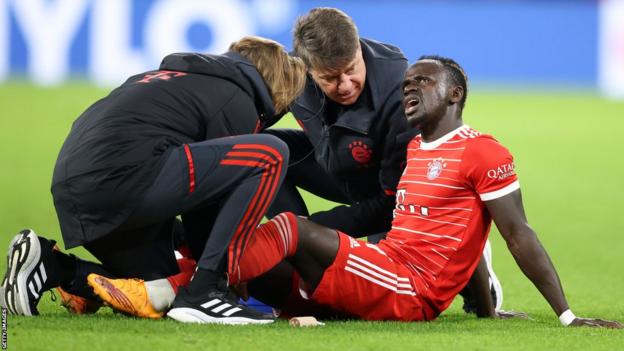 Bayern revealed last Thursday that Mane had undergone successful surgery in reaction to his injury setback but would not be able to play in Qatar. This news saddened Virgil van Dijk and a significant number of football fans, especially given the 30-year-importance olds in his country's qualification for the World Cup.
Mane is now set for an extended period of rest, which reports estimate might be up to four months, but he remains cheerful despite the setback. Using social media to reach out to his fans, the prolific forward backed his international teammates to deliver from afar.
"Following my injury, several of you wrote me letters of encouragement. Thank god the midweek procedure went smoothly. I'd like to take this chance to thank you all and convey my gratitude "He stated.
"Our beloved country will compete in the World Cup on Monday. I am confident that the Lions will transcend themselves and treat every game as if it were a true final. I am also confident that every Senegalese would gather in front of the television to cheer on and encourage our courageous national team. Like many Lions fans, I am confident that the teammates will fight as one man, as they always do, to honor our beloved Senegal. Senegal will live forever."