Manchester United may split company with Cristiano Ronaldo shortly and to replace him, they are pursuing a new superstar.
According to the Spanish newspaper Nacional, Erik ten Hag is pressuring Vinicius Jr to reject Real Madrid's offer and instead join Manchester United.
Last season, the Brazilian international scored 22 goals and gave 20 assists in all competitions as Los Blancos won La Liga and the Champions League.
So, without a doubt, he deserves a lucrative new contract at the Bernabeu.
Last month, AS reported that Vinicius, who is now valued at £104 million, had agreed to a new contract with Real Madrid for around 8 million euros per season, or around £134,000 per week.
However, the agreement has not yet been made official. According to the Catalan media outlet, Ten Hag has pledged to pay the Samba star more than Perez has offered. As a result, Manchester United is willing to agree to terms in excess of £134,000 per week.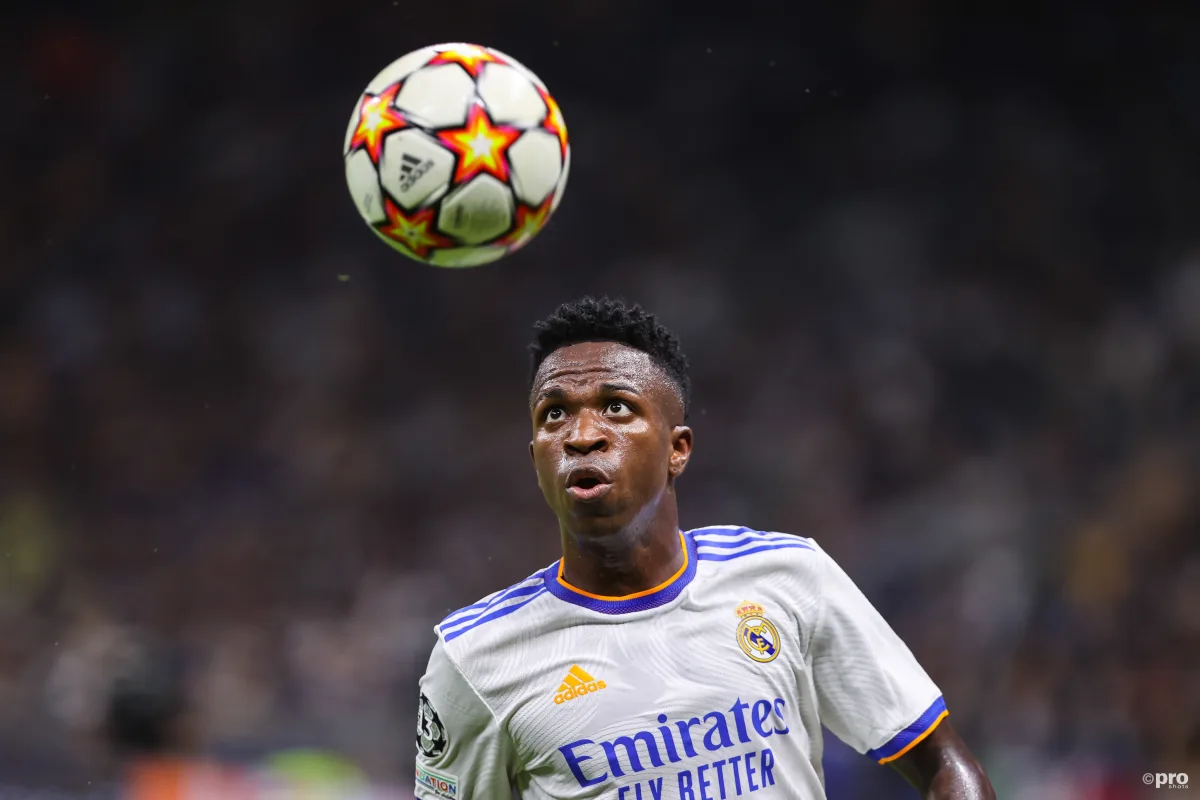 Moreover, it is stated that the Red Devils are ready to hand him the iconic No. 7 shirt that will soon be vacant after Ronaldo's exit.
Vinicius, who is now in Qatar with Brazil for the World Cup, is one of the world's top young players. He has scored 10 goals and contributed 5 assists for the 14-time European Champions this season.
Man United was able to sign Casemiro from Real Madrid last summer. Can they persuade Vinicius to relocate to Old Trafford with money? Time will only tell.