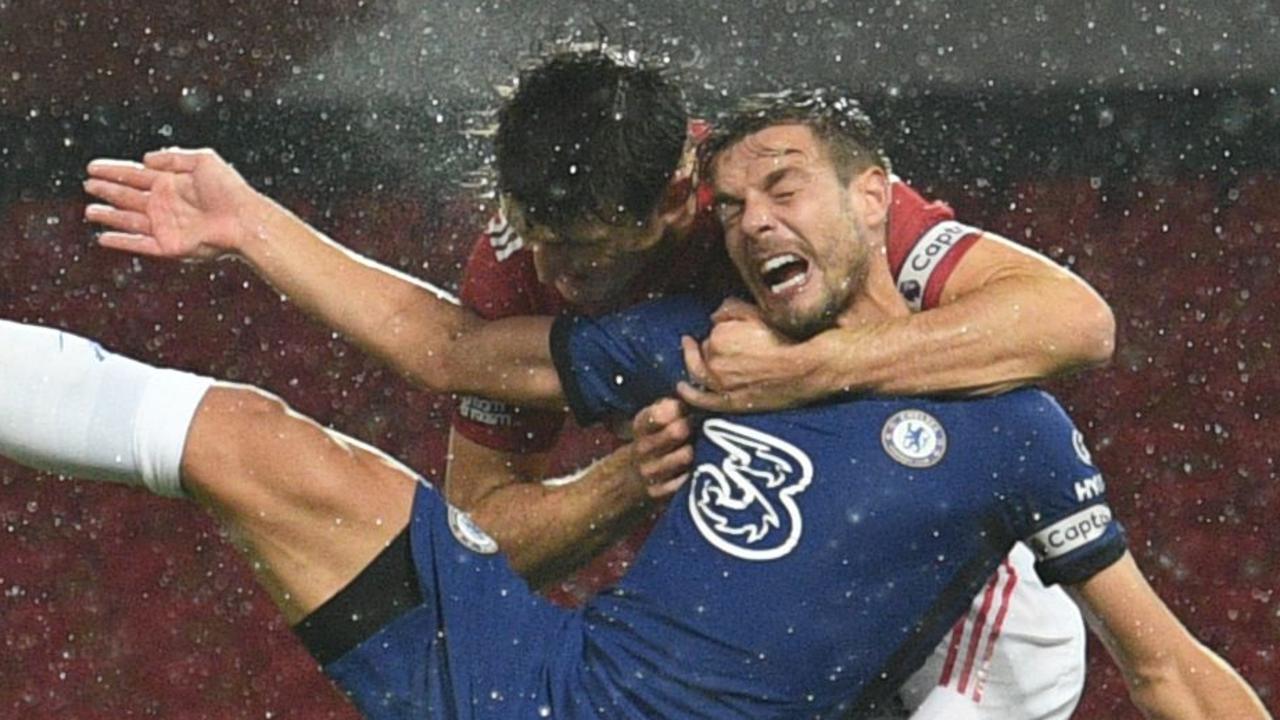 MAGUIRE IS CONCERNED ABOUT THE WORLD CUP
Harry Maguire is anxious about being frozen out at Manchester United after being benched for Monday's 2-1 triumph over Liverpool. According to the Mirror, new manager Erik ten Hag informed the United captain before the season began that the armband would not keep him in the starting XI if he did not perform. Maguire is now concerned that it will jeopardize his World Cup chances with England later this year. According to the Mirror, clubs may "try to exploit the uncertainty" surrounding Maguire, and Chelsea has already expressed interest in the 29-year-old.
Wednesday's back page: Harry: Red and buried #TomorrowsPapersToday https://t.co/8ZC00xCBF0 pic.twitter.com/9p8SrJGuS2

— Mirror Football (@MirrorFootball) August 23, 2022
Paper Round's view:
Surely Manchester United cannot sell or even loan Maguire this season. Yes – Raphael Varane and Lisandro Martinez looked like they had formed a solid partnership against Liverpool… but that was one match. You cannot change your entire opinion of United on 90 minutes at Old Trafford – in a match like that where anything could happen. Maguire is unlikely to be panicking and he will be concentrating on trying to win his place back on the starting team. There will be plenty of opportunities too as United is competing in the Europa League this season.
Manchester United
is contemplating the idea of signing a goalkeeper in the summer transfer window. The Premier League club could make a move for a ball-playing goalkeeper to give new manager Erik ten Hag an alternative option to current number one David De Gea, according to the Independent. United have Kevin Trapp of Eintracht Frankfurt and Borussia Monchengladbach's
Yann Somme
r on their shortlist of stoppers. The report reveals that Trapp would be interested in moving to Old Trafford but would cost at least €10 million.
Paper Round's view: 
It may be harsh, but it could be argued that De Gea is the root of a lot of Manchester United's problems on the pitch. The Spaniard lacks the traits to play the way that Ten Hag wants. De Gea is pretty woeful with the ball at his feet – especially in comparison to the likes of
Ederson and Alisson
– and he doesn't really use his box too well. He just doesn't really play the role of a sweeper keeper (although he showed spells of adaptation against Liverpool on Monday). The fact that he sits so deep in his six-yard box could be affecting his defense, which is severely lacking in confidence. Signing a cheap, alternative option could be a smart move from United. But then what does the club do with De Gea?