Cristiano Ronaldo Jr. wants to live in Portugal and play for Sporting CP, his famous father's first professional club, according to his grandmother Dolores Aveiro.
Dolores has been an important figure in her son's career for many years, and her grandson, Cristianinho, is well on his way to becoming a professional player himself.
Cristianinho, now 12 and in the Manchester United academy, is even better than his father was at the same age, according to the family matriarch.
"At his age, he plays better than his father! Cristiano's successor is Cristianinho," she told Portuguese magazine Nova Gente.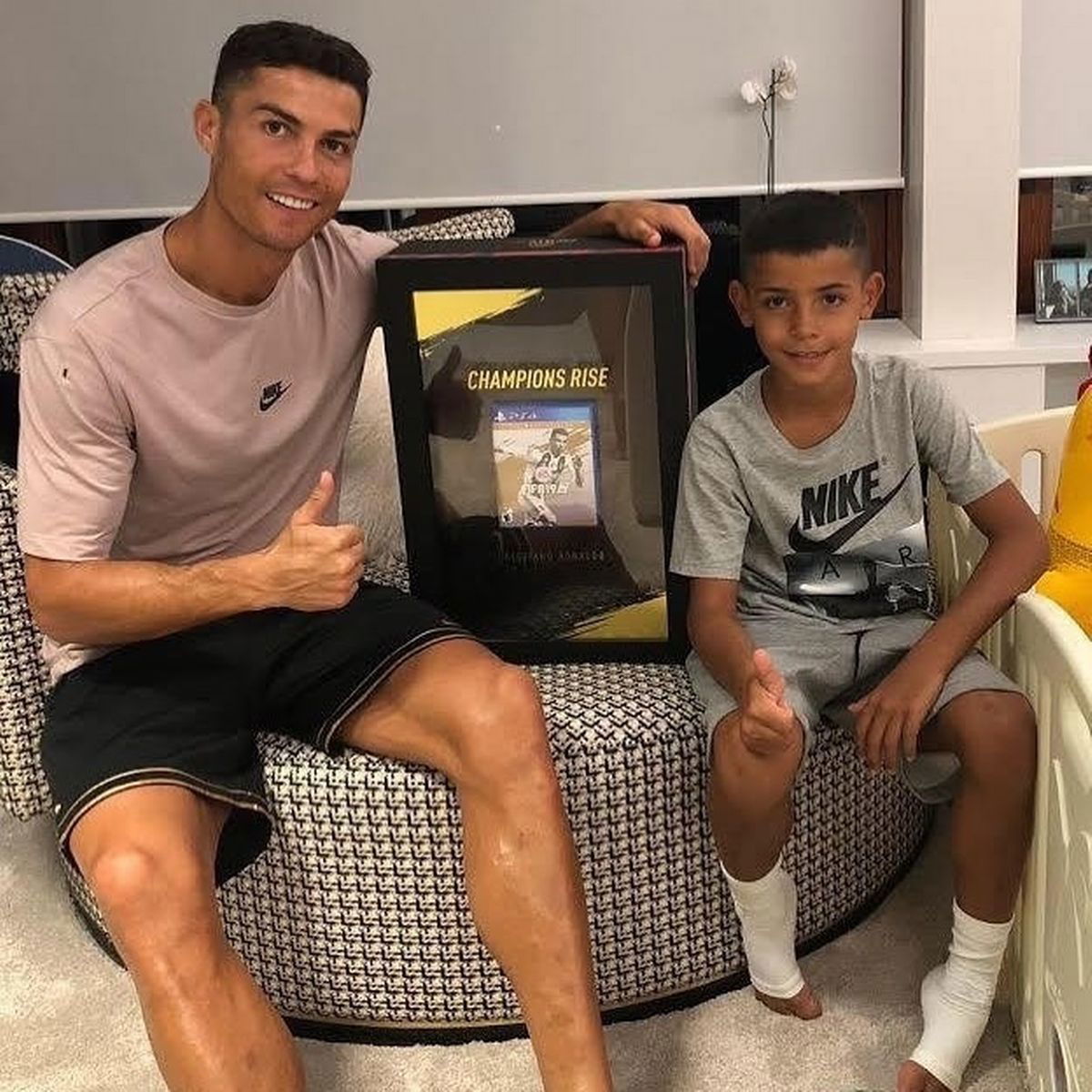 Seemingly keen to follow in his father's footsteps, Cristianinho has ambitions to move to Lisbon to play for Sporting. Dolores, who is a big fan of the club, backs the idea and would even like both of them to make that switch before Ronaldo hangs up his boots.
"[Cristianinho] has already said he wants to live in Lisbon and play for Sporting," she said.
"If they both go, it would be my dream. If the wishes of a mother and a grandmother are granted, one of her children will join Sporting very soon."
Ronaldo wanted to leave Manchester United during the summer over disappointment at not being able to play in the Champions League for the first time since he was 17. As 90min revealed at the time, Sporting was one of the clubs showing interest, although no deal progressed.
The 37-year-old only has 10 months left on his contract at Old Trafford and could move on as a free agent at the end of the season. Dolores has confirmed that Sporting would definitely be a possibility.
"A return to Sporting can happen, but not now. It wasn't the year for that, but next year it could be," she explained. "This year or the next year, it will happen, God willing! I have already explained to him: 'Son, before I die, I want to see you again in the Sporting jersey'."
Cristianinho is Ronaldo's oldest child and was born in the United States in 2010 to a surrogate mother who remained anonymous to the public eye, with Ronaldo taking full custody. He had twins via a surrogate in 2017, as well as two more children with current partner Georgina Rodriguez in 2017 and 2022. A baby boy also very sadly died during childbirth in 2022.