Manchester City has begun discussions with Chelsea academy forward Jude Soonsup-Bell, whose contract expires at the end of the season, according to the Evening Standard.
The 18-year-old is a talented young talent who has appeared for the Blues once as a senior. However, with his contract expiring and no extension deal in place, he might leave Stamford Bridge in the summer.
Manchester City is one of its biggest rivals of Chelsea at the academy level, so this signing could bolster the Manchester-based club and its youth team.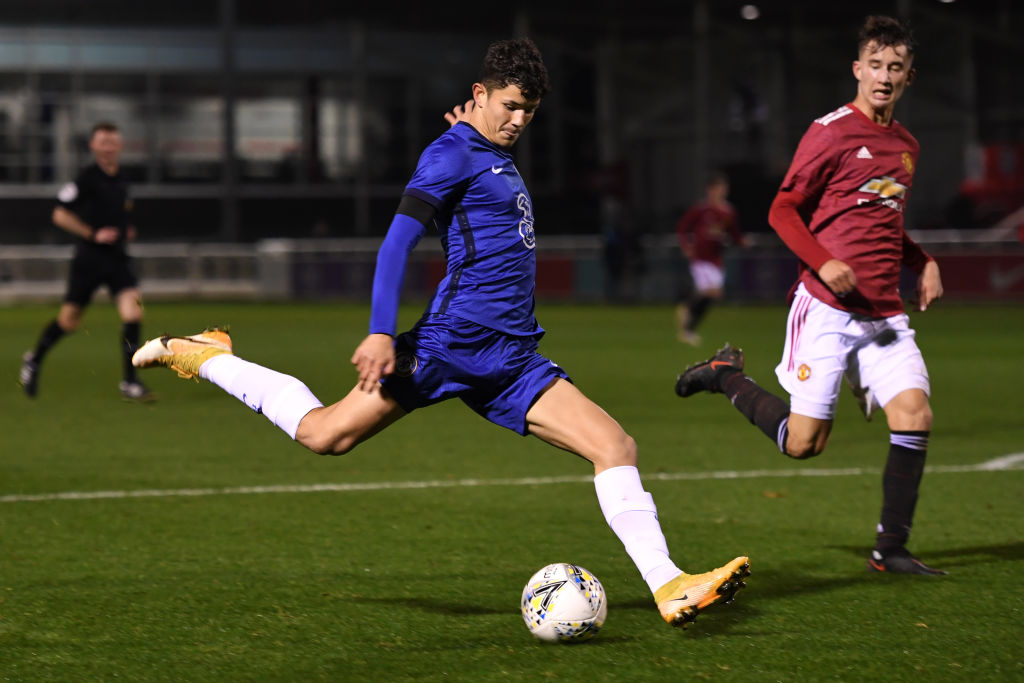 Many English and European clubs are interested in swooping in for Soonsup-Bell, who arrived at Chelsea as a U-13 from Swindon Town. He made his senior debut against Brentford in the Carabao Cup last season.
Chiefly operating as a center-forward, the 18-year-old England U-19 can play on either wing or as a support striker in a 4-4-2 formation. In 76 appearances for various Chelsea youth sides and competitions, he has scored 28 goals and assisted seven.
Soonsup-Bell is a talented player who has good potential going forward. Letting him go to one of the direct rivals may not be a good idea, especially considering how good the City academy has been to develop players in the last few years – Phil Foden being one example.
The Chelsea academy itself is one of the best organizations for developing young players into top-tier footballers. They would be right in keeping hold of the 18-year-old beyond this season.