Erling Haaland missed Saturday's 1-0 Premier League win over Leicester City and Wednesday's 3-1 Champions League triumph over Sevilla, but the 22-year-old could play against Fulham on Saturday after returning to training.
Pep Guardiola suggested a few days ago that the Norwegian international may be back in time to face the Cottagers, and Manchester City recently uploaded a video on Twitter showing Haaland in training with the rest of the first-team group, so he could play this weekend.
The 22-year-old has made 16 appearances in all competitions this season, scoring 22 goals with three assists. Haaland's last outing for City was in October's 0-0 draw with Borussia Dortmund, but he limped off at halftime with a foot injury.
Guardiola's assessment that he had damaged his ligament made it sound like the striker would be out of action for much longer than a week or two, but Haaland has made a speedy recovery.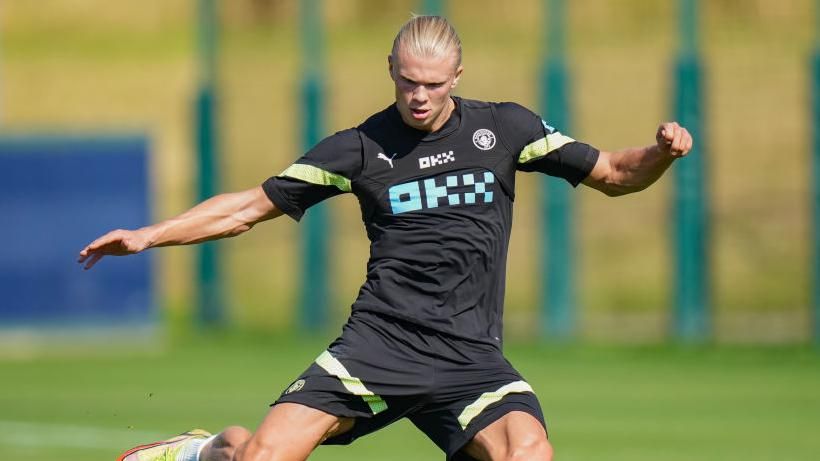 It's good timing as Saturday's meeting with Fulham is an important game. Manchester City can go top of the Premier League table with a win over the West Londoners while hoping Arsenal slip up to Chelsea, so Guardiola will want Haaland leading the line as he guarantees goals.