Manchester United manager Erik ten Hag has expressed his delight that Anthony Martial is now available for selection again.
The French striker came off the bench as a substitute for the final 25 minutes of United's 3-1 defeat at Aston Villa on Sunday, which was his first appearance for nearly a month since having to leave the field with a back injury against Everton last month.
It has been a frustrating season for Martial who has so far only started one of United's 19 games in the Premier League and Europa League.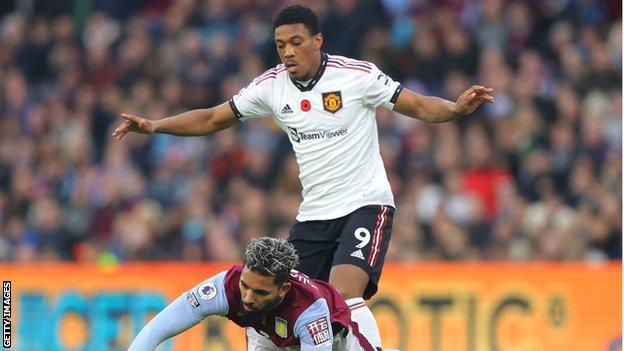 He has struggled with both Achilles and back injuries but is fit again and likely to start for United in their Carabao Cup third-round tie against Aston Villa on Thursday.
"Anthony Martial was back at Villa so we are happy with that," Ten Hag said at a press conference on Wednesday.
"We hope that [on Thursday] he can continue this. He will be in the squad, we have to see, he will have minutes, definitely if he has recovered."
In his limited playing time, this season Martial has still been able to score three goals and contribute two assists.
Ten Hag hopes Martial's return will bolster his attack, which has been struggling for goals this season and so far only scored 18 in 13 Premier League games.
United's nine-game unbeaten run was ended by Villa on Sunday and the Dutch manager is now hoping his side can immediately bounce back when they face Villa again in the third round of the Carabao Cup on Thursday.
"We had a good series of games and we played a lot of games after each other," he said. "I know players are not robots but we were not happy with our performance at Villa Park on Sunday. We made it clear in our analysis: it's not acceptable, it's never acceptable."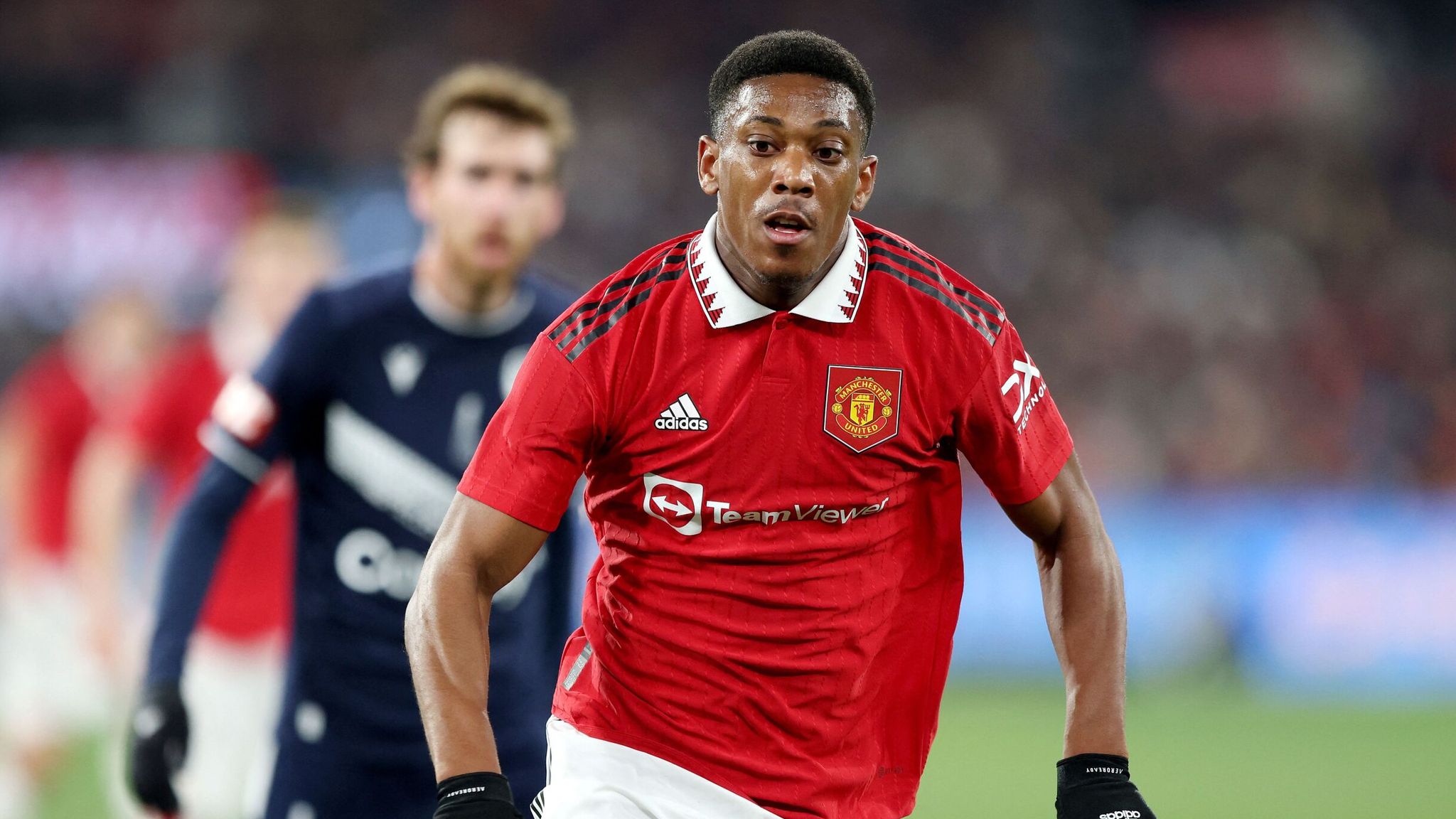 "We have to deliver every game and that is the culture that has to be here. It's not good. We can't change that anymore but it's clear, we want a reaction on Thursday from the team. We want to get back to what I've seen over the last couple of months. A change in attitude, a better winning attitude and we have to bring that on the pitch."
Even though it is widely seen as the least important competition Ten Hag has declared he still wants to win the Carabao Cup this season
"It's about the culture…The culture has to be understood by everyone around Manchester United, but the players in particular. We have to win every game. We take every game seriously, also in this cup. We want to win this cup."
"For every game, we make a proper plan and also a line-up…But of course, we have a lot of games to cover, this is a different competition, so we planned some changes but we want to play a strong team and we have only one aim: we have to win and we want to go to the next round."
"You know you are here at one of the biggest clubs in the world and we want to be the biggest. That is a great challenge and I like it. It gives me energy and I want to give everything to get us back where we belong and that is on the top of the world."