According to transfer source, Dean Jones, Manchester United has an 'interest' in Jude Bellingham, but manager Erik ten Hag is facing a 'challenge' in his desire to bring the Borussia Dortmund star to Old Trafford next summer.
The Red Devils proved they were not hesitant to spend big money during the last transfer window, spending more than £200 million, but ten Hag will have further chances to bolster his squad in January and at the end of the season.
Dortmund chief executive Hans-Joachim Watzke has revealed the Bundesliga giants will hold talks over Bellingham's future after he returns from the World Cup next month.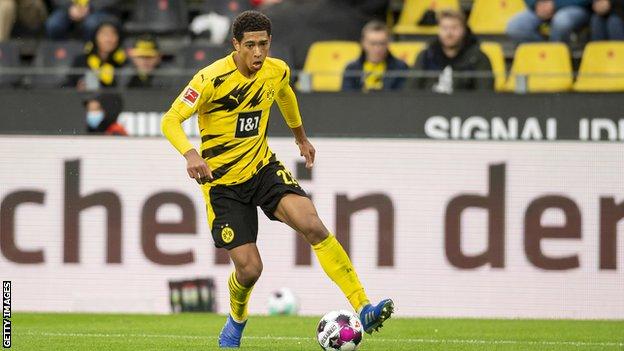 It comes after it emerged that Manchester United, Liverpool, Manchester City, and Chelsea are desperate to lure the Englishman back to his homeland.
Real Madrid is also battling for Bellingham's signature, but the Red Devils have a long-standing interest that dates back to his time on boyhood club Birmingham City's books.
But Manchester United would have to shatter their record transfer fee if they want to win the race for the 19-year-old as it is understood that Dortmund values him at close to £131million.
Bellingham's £49,000-per-week contract is not due to expire until the summer of 2025, leaving his current employers in a strong negotiating position.
Jones understands that Manchester United is interested in Bellingham and is one of the clubs in talks with Dortmund.
However, the transfer insider believes ten Hag would struggle to complete a move because other suitors will be more appealing to the central midfielder.
Jones told GIVEMESPORT: "I think United do want him and there is an interest in him.
"But I think there is also a realization that if Jude Bellingham is going to make a transfer next summer, they are probably not going to have progressed, at that point, to a level whereby he is going to pick them above the other clubs that are going to be in to sign him. I think that's probably the biggest problem they've got."