Ethan Williams has been called up to Manchester United's first squad to train.
Manchester United manager Erik ten Hag is preparing his team for tonight's Carabao Cup match against Aston Villa.
A large training session with young players mixing with first-team stars was part of this preparation.
Ethan Williams, 16, was a remarkable call-up, coming off a brace for the under-18s against Arsenal the weekend before.
Williams joked in an Instagram message that he had liked the kickabout.
https://www.instagram.com/p/CkwUmdVskAL/?utm_source=ig_embed&ig_rid=784cd925-6c69-49c3-903a-c08dfd58f626
The versatile forward upstaged Arsenal youngster Nwaneri at the weekend, who has already made his Premier League debut.
Williams turns 17 next week, and while it's unlikely he makes the squad for the cup tie tonight, it's not impossible, Erik ten Hag may be intrigued enough to put him on the bench.
Williams was joined in the session by academy teammate James Nolan, with the midfielder also mixing it with first-team stars.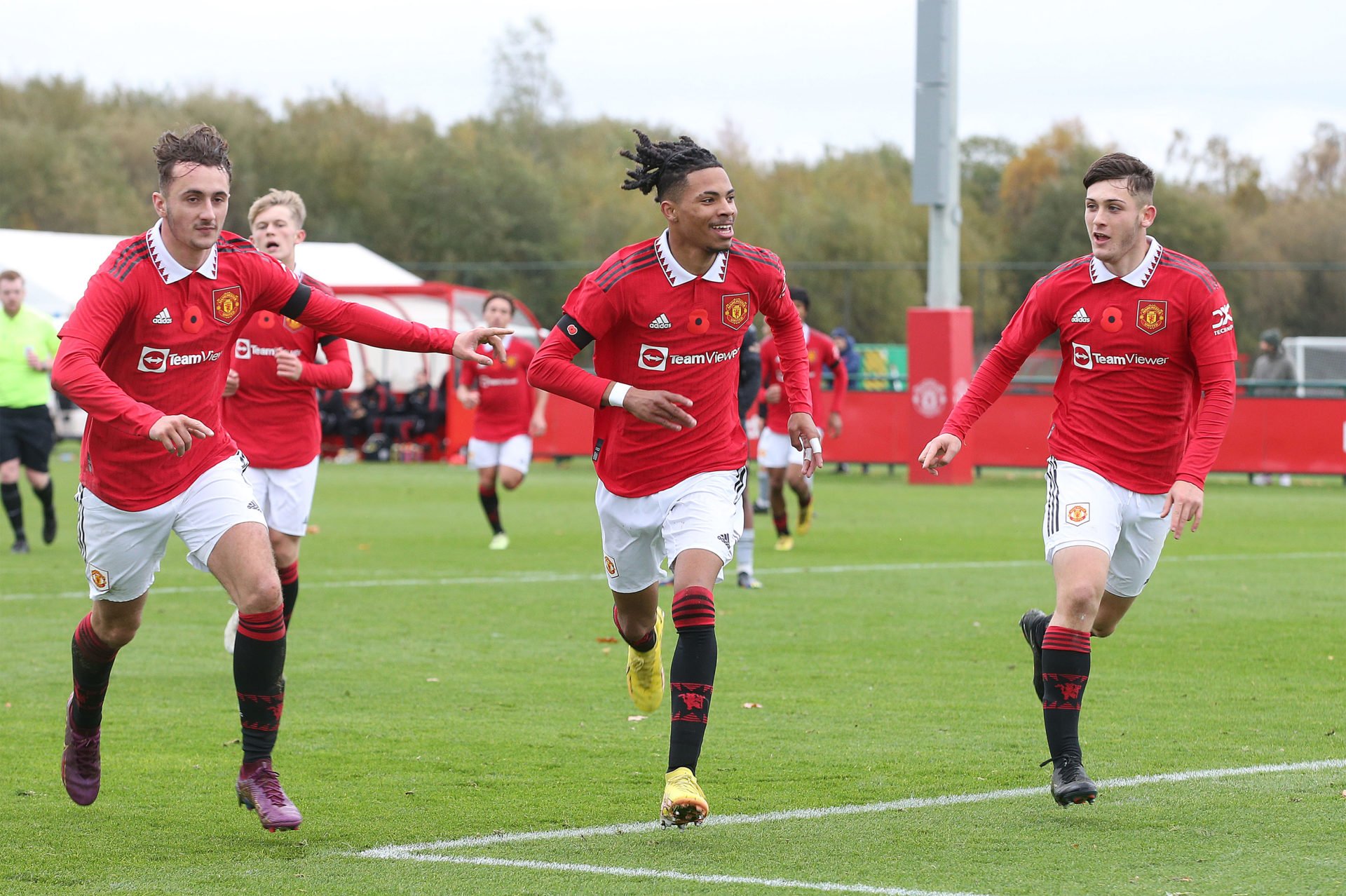 Nolan recently turned 17 and has one goal for the under-18s so far this season.