Cristiano Ronaldo has been issued a strong warning by Lionel Messi regarding his return to Barcelona.
Lionel Messi has been advised not to return to Barcelona.
Lionel Messi would jeopardize his legacy at Barcelona if he returned to the Nou Camp next summer, according to Liverpool legend Steve Nicol. The pundit has warned Argentina's superstar that he may face similar difficulties as Cristiano Ronaldo during his second stint at Manchester United.
Messi's contract at Paris Saint-Germain expires at the end of the season. Reports this week claimed he will rejoin Barca once his PSG deal comes to an end.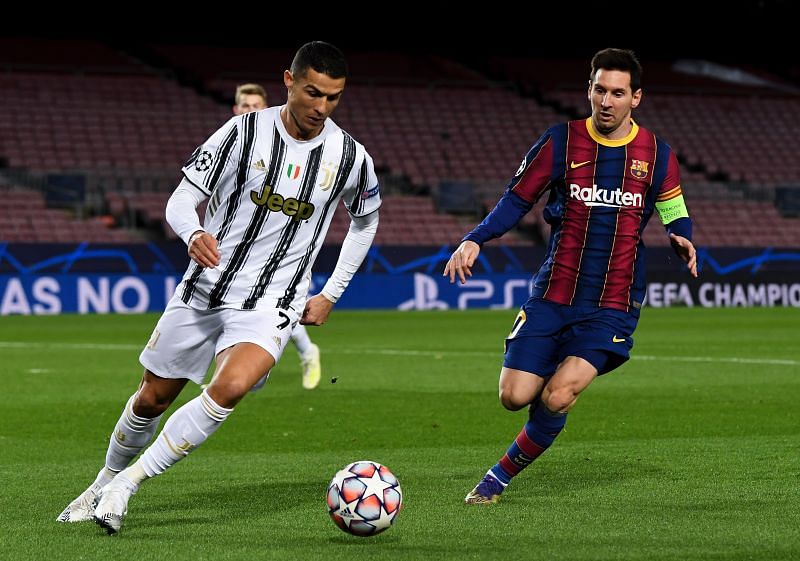 However, Nicol doubts whether that would be the right move by Messi. The forward enjoyed over 16 years of glittering success at Barca before leaving on a free transfer to join PSG in 2021.
After a disappointing first season in France, he has hit the ground running this term with seven goals in his first 12 appearances in all competitions. But he will turn 36 next summer and Nicol can see him going in the same direction as his old rival Ronaldo if he were to return.
Ronaldo is currently unable to break into Erik ten Hag's starting XI at United after strong speculation over his future in the summer. Nicol told ESPN FC: "You always think you can go back somewhere and it will just click and it will be like old times.
"Unfortunately, the number of times that a player has tried that, and you've just got to look at Ronaldo, a number of times players have tried that and it hasn't worked out. I'm trying to think off the top of my head one that did work out, and I can't come up with any. So if I'm Messi, just leave it the way it is.
"Ian Rush, there's one. Well, the difference is, Rushy was 28 I think when he came back [to Liverpool], it's a little different from being 35, 36.
"So no, I think Messi should leave everything he did at Barcelona the way it is and don't go back and spoil it. Because for me Ronaldo's spoiled a little bit of his legacy. The fact is he's sitting on his backside watching. People are going to remember that."
Speaking earlier this week, Barca boss Xavi refused to comment on speculation linking Messi with a return to the club. He said: "On Leo – we will see. Let's see. I don't think it's the moment to talk about this.
"I love Leo a lot. He is my friend. I wish him the best. Barcelona is his home but I don't think it is the moment to talk about Leo.
"I don't think we are doing him a favor. He is happy and enjoying himself in Paris and I wish him all the best."