Casemiro left Real Madrid after it was announced that he would join Manchester United.
This morning, Real Madrid staged Casemiro's farewell press conference, during which the Brazilian discussed his move to Manchester United and Cristiano Ronaldo's likely departure.
They played together in Spain for five years before the 37-year-old joined Juventus, and Casemiro has stated his desire for his former teammate to remain at Old Trafford.
"I haven't talked to Cristiano, I hope he stays since he's one of the finest players of all time," Casemiro remarked at the press conference. He's amazing.
"I want to bring my values ​​to Manchester United, everything that Real Madrid taught me, to win from day to day, from every training session. I want to experience the Premier from within. I enjoy everything I have."
The Red Devils confirmed they had reached an agreement with Los Blancos on Friday subject to personal terms, visa requirements, and a medical.
It has since been reported that the midfielder will be presented ahead of United's clash with Liverpool tonight.
Casemiro's move to the Premier League will bring his nine-year stay in Madrid to an end as he prepares for a new challenge.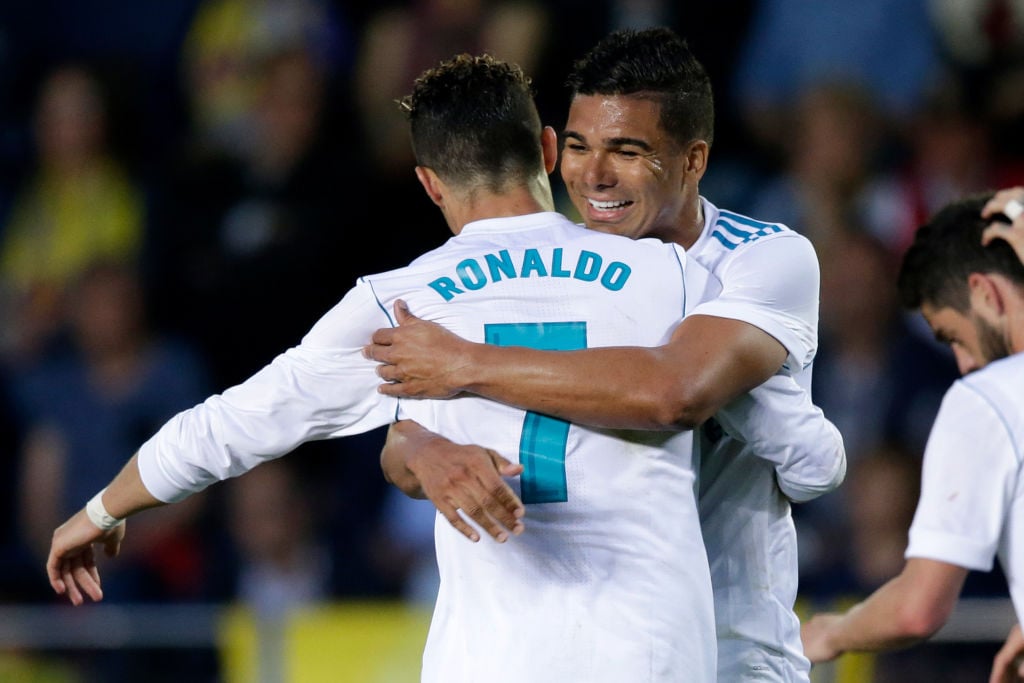 Many football fans were surprised by the 30-year-old's move to United considering their current situation, but Casemiro was adamant his decision wasn't anything to do with the reported £375,000-per-week contract he had taken up.
Casemiro said: "Those who think I'm leaving for money are because they don't know me. I think there are few and they don't know me. It's not for money. They're wrong. That's not the case.
"I had the sensation my cycle was coming to an end towards the end of the Champions League final. I'm truthful. The feeling was the same after the holidays, with a clear head. It wasn't that quick. As soon as the club finished the Champions League, I communicated with them.
"My wife has always been supportive of me. In this decision, my family was constantly at my side. It was difficult to speak with the president, but he was always truthful with him."
If Casemiro's deal is finalized this week, he may make his debut for United against Southampton on Saturday afternoon.