After abandoning their attempts to buy Marko Arnautovic from Bologna, Manchester United has been given the opportunity to sign Atletico Madrid forward Alvaro Morata.
Arnautovic, who has a close personal relationship with Ten Hag, was the subject of a shocking weekend approach from United of roughly £7 million. Still, they quickly withdrew their interest after facing a harsh backlash from fans over the Austrian international's previous comments.
Following Cristiano Ronaldo's wish to leave the club just one year after his return to Old Trafford, Edinson Cavani left the club after his contract expired, and Mason Greenwood is no longer a member of the first-team squad, United is in dire need of attacking reinforcements.
After spending two seasons on loan at Italian powerhouse Juventus, Morata, 29, returned to the Spanish capital and is now a transfer target. The Spaniard has since returned to Atletico after being replaced as the team's primary striker by Bianconeri's January acquisition of Dusan Vlahovic.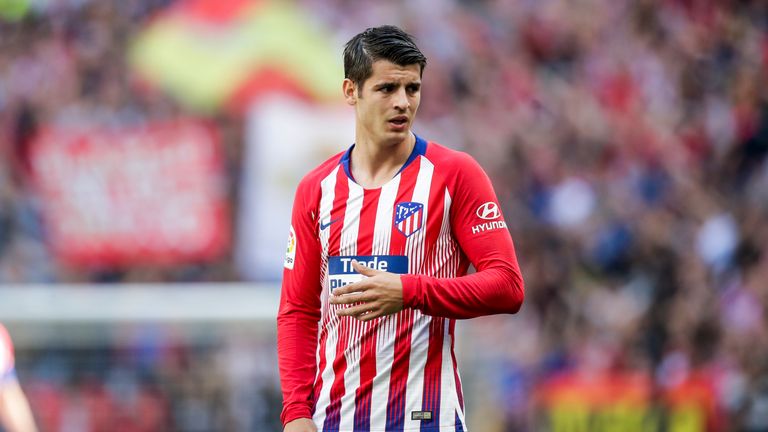 However, the Spanish club needs to raise funds in the closing weeks of the summer transfer window and Morata is a prime player to be moved on. The club is already well-stocked in attack with the likes of Joao Felix, Antoine Griezmann, and Matheus Cunha all competing for first-team places, despite the summer exit of Luis Suarez.
A report from ESPN details how United has been offered the opportunity to sign the striker although it remains unclear if the coaching staff at Old Trafford consider him to be an ideal target for the club.
Morata bagged 24 goals across a season and a half at Chelsea, who he joined in 2017 from Real Madrid – after Manchester United preferred signing Romelu Lukaku that summer. Ironically, Lukaku did end up signing for Chelsea – via Inter Milan, where he is now back on loan – in 2021 while Morata is once again being linked with a move to United.
Prioritizing regular first-team play before this winter's World Cup finals in Qatar, the striker is usually regarded as Spain's top choice at the international level. He might be given that chance at Old Trafford. In the 2-1 defeat at Old Trafford, neither Anthony Martial nor Cristiano Ronaldo was well enough to begin. When questioned about United's ambitions to strengthen their forward line in the next three weeks of the summer transfer season, however, Ten Hag remained mum.