Cristiano Ronaldo wants to leave Manchester United as soon as possible. He's so desperate that he's apparently expressed interest in joining Newcastle United.
According to the Mail, Jorge Mendes' agent spoke to Newcastle last month' and met with Bayern Munich last week.
There is no further word on whether Newcastle is interested in signing Ronaldo. Despite the fact that it would be surprising
Ronaldo is desperate to quit Manchester United and has left himself no way back, having criticized manager Erik ten Hag in an interview with Piers Morgan serialized in The Sun.
Ronaldo was the leading striker last season, but he has only scored three goals this season, compared to 24 in 2021/22.
Two of his three goals this season have come against Sheriff Tiraspol, with one being a penalty.
Newcastle is this season's surprise package, having held Manchester United to a 0-0 draw at Old Trafford.
They are presently third in the table, four points ahead of Manchester United, who do have a game in hand.
Newcastle's takeover gives them the money to be able to afford Ronaldo's wages if they wish, but they have not conducted their business in this manner, taking a more methodical approach rather than chasing star names.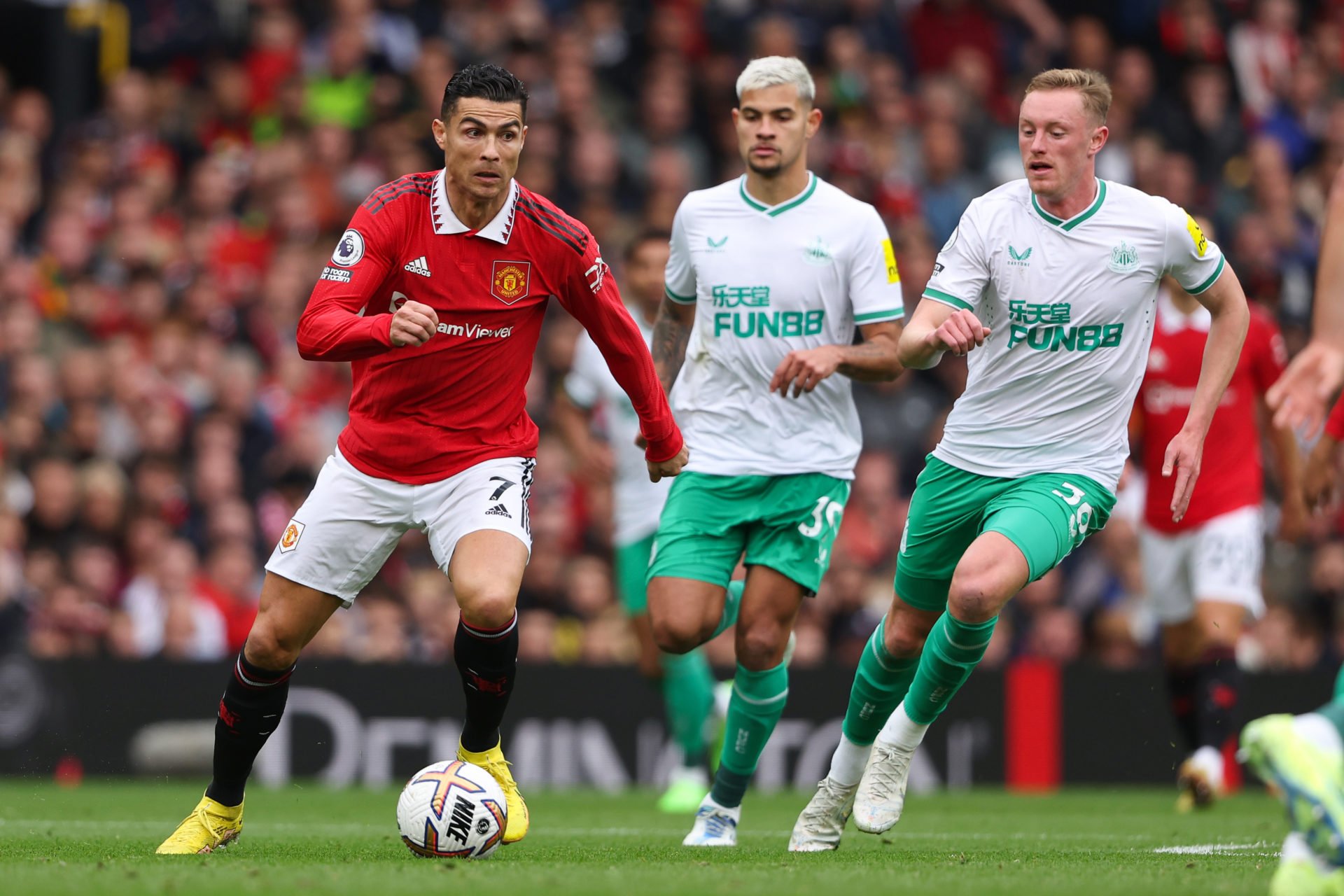 Considering they are in third they may invest in January, but a move for Ronaldo would risk doing more damage than success could create.
Given that Ronaldo's first game back for Manchester United was a two-goal display against Newcastle, this would be quite the twist if he went there, something unthinkable at the time.
Ronaldo is more optimistic. Bayern Munich might sign him, putting him in the last 16 of the Champions League against Lionel Messi and Paris Saint-Germain.
Bayern turned down Ronaldo in the summer, but Sadio Mane's recent injury has revealed a possible lack of depth up front, which they may desire to compensate for in the second part of the season.