Zlatan Ibrahimovic thinks he understands Cristiano Ronaldo's emotional reaction after Portugal was eliminated from the World Cup.
Morocco defeated Portugal in the quarter-finals, with Ronaldo coming on as a second-half substitute. At the final whistle, he was seen in tears.
The Mail cited Ibrahimovic as saying, "Everyone wants to win the World Cup; not everyone gets to win the World Cup."
"Everyone is striving, and if you don't win, you'll undoubtedly become emotional; if you win, you'll get emotional in a different way."
Ibrahimovic also discussed Ronaldo's departure from Manchester United, which was resolved before World Cup 2022 began.
Ronaldo's exit was contentious, with the forward effectively forcing a move, by criticizing manager Erik ten Hag for failing to select him as a regular starter.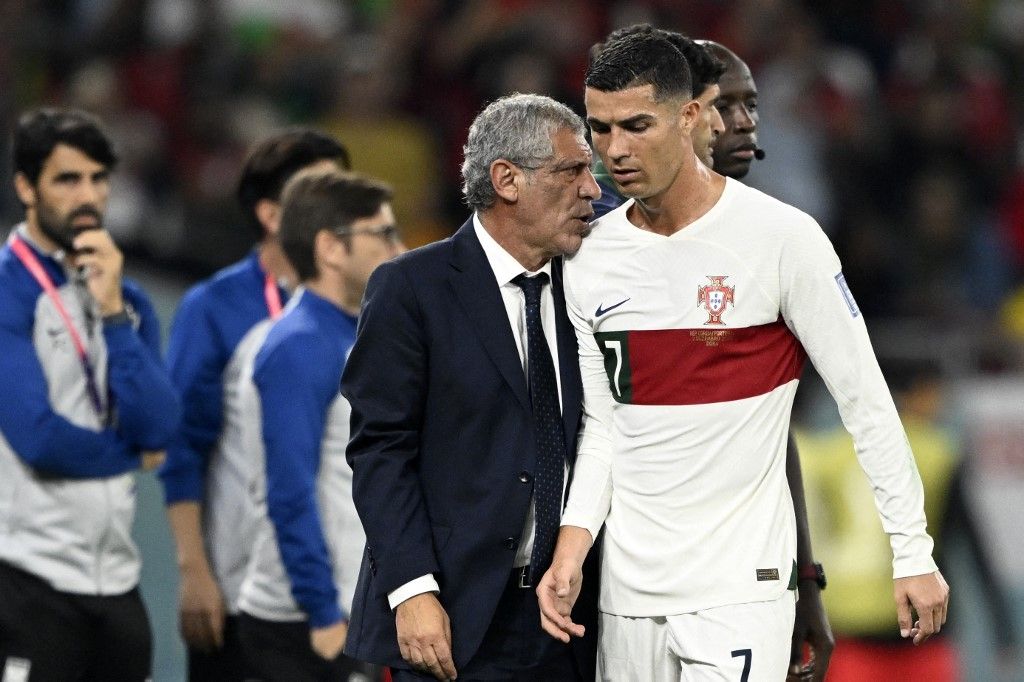 Ten Hag and Ronaldo had previously clashed when the striker refused to come off the bench against Tottenham and was subsequently suspended.
Zlatan said he felt there was more to the story, from both sides, suggesting both player and club are more interested in self-preservation.
He said: "His exiting United, I think when things happen, we will never know the true story.
"They say what they want to say, he says what he needs to say to protect himself, then you have the coach that says these things to protect himself.
"Then the club says things – not like me, I will tell you how it really happened. But we are all different. Everybody is careful about their image.
"For me, the ultimate image is being yourself. The true story we shall not know my friend."
Zlatan is still a part of the AC Milan squad, having enabled them to win Serie A last season, their first in a decade.
Ronaldo might take inspiration from the legendary Swede, who is 41. He departed Manchester United in 2018, and when he joined LA Galaxy, it appeared as though his career at the top level was gone.
He used his stay in MLS to reset, before returning to Europe with AC Milan. This is a path Ronaldo might re-tread, if he takes a step backward, he could use it as a launch pad to prolong his career, to play into his 40s, when more appealing possibilities may open up for him.