Two days before the World Cup final match against Argentina, Ibrahima Konate and Kingsley Coman missed training on Friday due to cold-like symptoms, according to a source close to the team.
The French Football Federation (FFF) attempted to put an end to unverified rumors of "camel flu" in the french camp by stating that Coman, the Bayern Munich winger, had previously been forced to skip a training session on Thursday due to a "mild viral illness."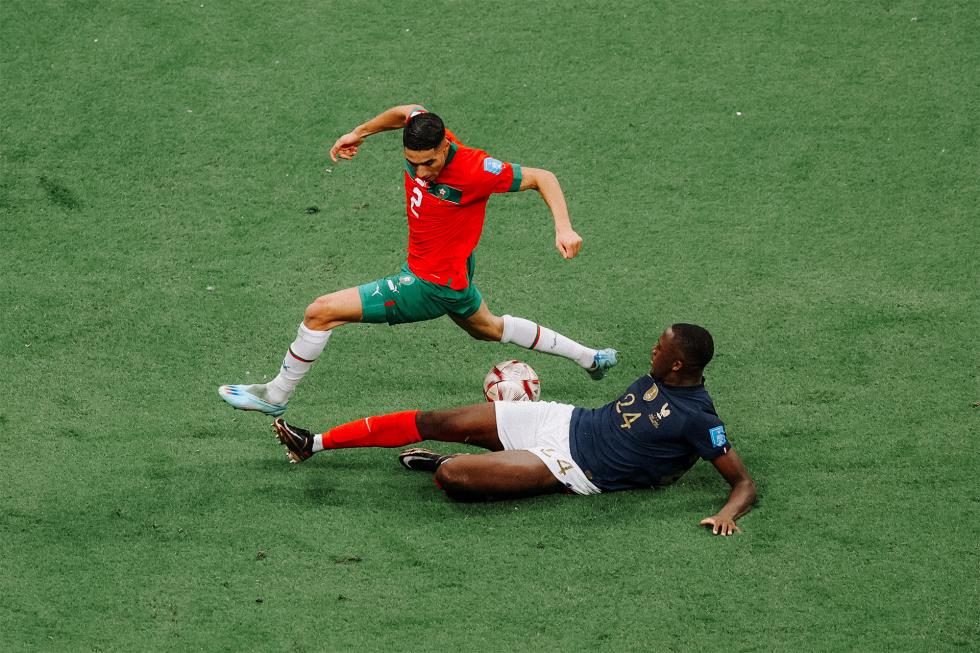 In a press conference on Thursday, Deschamps stated, "Coman had a fever this morning." We've seen a couple of people with flu-like symptoms. We are making an effort to exercise caution to prevent its spread. The athletes' immune systems have certainly suffered as a result of their tremendous effort on the field.
Coman didn't play in the 2-0 victory over Morocco on Wednesday in the semifinals.
Didier Deschamps, the coach of France, will be particularly concerned about Varane and Konate's health because they partnered as the country's central defense against Morocco.
Dayot Upamecano was substituted in defense for the semi-final by Konate since he was unable to play due to illness.
The crucial member of France's midfield in Qatar, Adrien Rabiot, missed the semi-final due to sickness.
In a press conference on Friday, France's Randal Kolo Muani stated: "There is a little bit of flu going around, but nothing major."
Didier Deschamps responded, "I'd rather move on to the next subject," when questioned about Real Madrid attacker Karim Benzema's prospective comeback to the team.