Ibrahima Konate has acknowledged that one day, he hopes to match the caliber of his Liverpool center-back partner, Virgil van Dijk.
Konate, who joined Liverpool from RB Leipzig last summer, had a good first season despite not seeing as much as he would have liked due to Joel Matip's excellent play.
The Frenchman made a total of 29 appearances across all leagues and scored three goals, all of which came in back-to-back games in April.
He also rapidly developed a strong understanding with Van Dijk, a player that Konate rates as the best in the world in his position.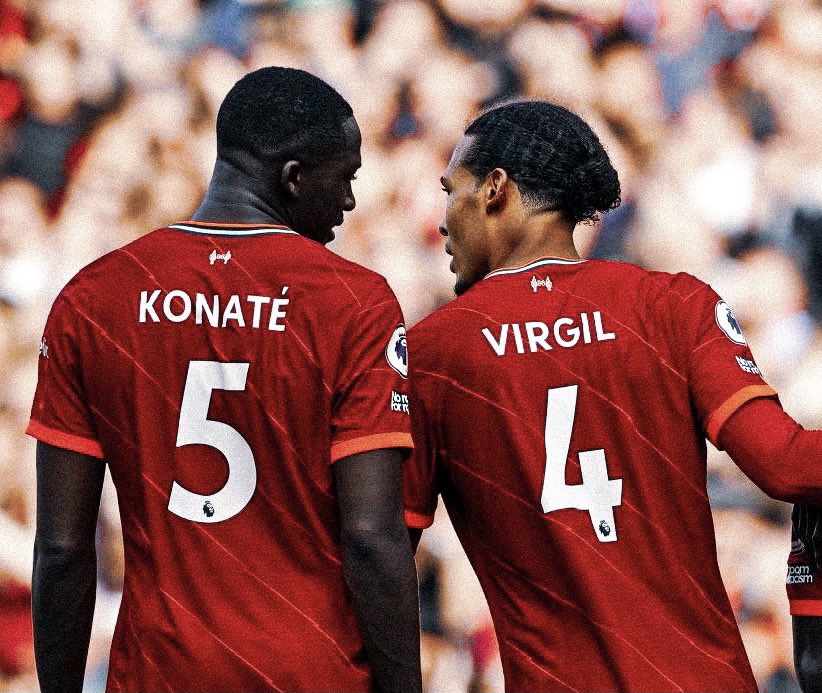 "For sure I improved a lot with him. I improved with him because I learn about him, I look at how he plays," he told Liverpool's official website.
"But not only him, but I learn with also Matip and Joe [Gomez] because we play in the same position. Everybody knows Virg is the best defender in the world and I look a lot at how he plays, how he thinks, before the game he knows a lot of players.
"I take inspiration from him and a lot of players in the world, but with him, I have the chance to play with him and to train with him. I think it's just the start and I hope year after year I will learn, learn, learn again.
"I hope one day I will be like him or better one day. I hope!"