Sander Berge, a midfielder for Sheffield United, is reportedly appealing to Jurgen Klopp, the manager of Liverpool.
Numerous rumors claim that the Reds would wait until next summer to chase Jude Bellingham from Borussia Dortmund, which has stunned many supporters and analysts who expected them to target a midfielder in the current transfer market.
It has previously been praised for them to wait for the ideal candidate, and up until Liverpool experienced a minor injury problem, it appeared to be another wise option.
Curtis Jones, Alex Oxlade-Chamberlain, and, crucially, Thiago Alcantara are among the midfielders missing for the Reds currently and now there have been rumors that Klopp could be forced into the market for some midfield cover.
Rumors that Naby Keita wants to leave the club this summer due to a lack of football could also seem them forced to take action in the transfer market.
And now Gary Weaver at Sky Sports claims that Liverpool boss Klopp has expressed an interest in Sheffield United midfielder Berge in recent weeks.
Following Liverpool's 2-1 victory over Genk in the Champions League in 2019, Klopp went over to Berge – who played for the Belgian side at the time – at full-time and reportedly said "you are an interesting player, a very interesting player".
On receiving praise from Klopp, Berge reacted at the time, he said: "It was a great moment. You have a big smile when you receive those sorts of compliments.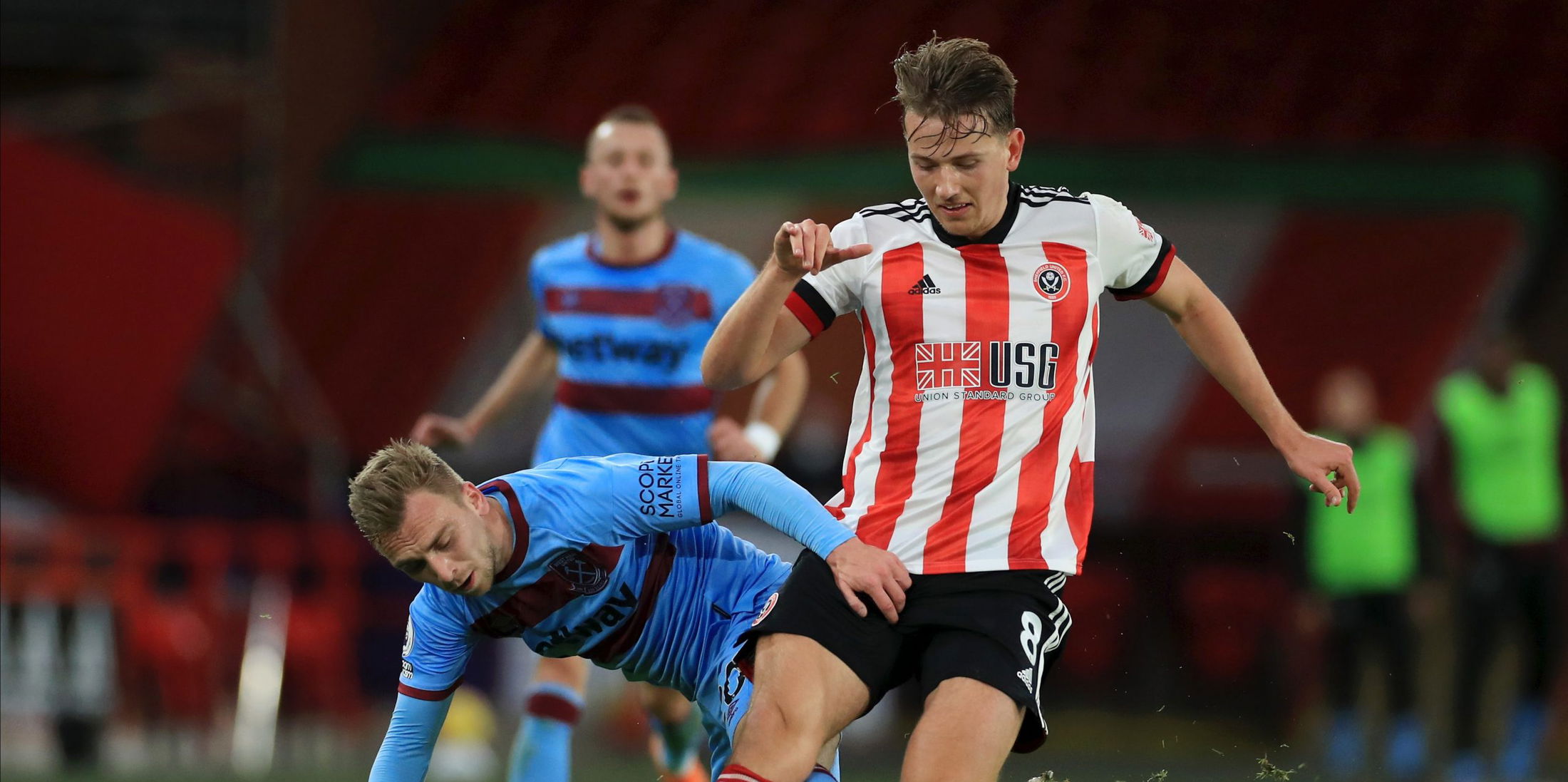 "'It is wonderful when such a renowned manager as Jurgen Klopp comes over and says something like that."
It could take anywhere from the club-record fee of £22m, which the Blades paid to Genk for Berge, to his release clause of £35m to get the Norway international this summer.
Club Brugge, who are reportedly willing to offer Berge as much as £100,000 a week in wages, are the main club to have bid for Berge so far this window with their latest offer of €15m (£12.6m) falling well short of United's valuation of the player.
Italian journalist Gianluca Di Marzio insisted earlier this week that AC Milan has enquired about Berge – who has started the season in brilliant form for the Blades – as Midtjylland's Raphael Onyedika could prove too expensive for the Italian outfit.
Asked whether he talks to Berge about the rumors, Sheff Utd boss Paul Heckingbottom said: "I chat with Sander all the time, about what is happening, how he is doing, and plenty of other things, as I've maintained before. But those are our discussions and not for anyone else. What is talked about stays between us, as it would with any other player here.
"But am I confident that he will be present?" Yes, I am hopeful and convinced. For me, it's simple and white: he has a contract. There's a number placed within there [release clause] that I can't change if somebody meets it. That is something I accept and respect.
"However, I know he enjoys his time here." I know he's ambitious, just like the rest of us. The point is, his performance for us makes him even more enticing to others, but that's football; that's how it works.
"He'll move on if he outgrows us if we don't keep up with his ambitions." But, once again, that applies to everyone else on the squad."