According to Caught Offside, Alberto Moleiro has piqued the interest of several big clubs. Jurgen Klopp is interested in the 19-year-old attacking midfielder from Las Palmas. Liverpool is willing to approach the €30 million-rated Barcelona and Real Madrid target after obtaining positive reports.
Alberto Moleiro is a growing name in Spanish football, with the 19-year-old putting in accomplished performances for Las Palmas. He is a crucial player for the Segunda side and could be the subject of serious interest from top clubs.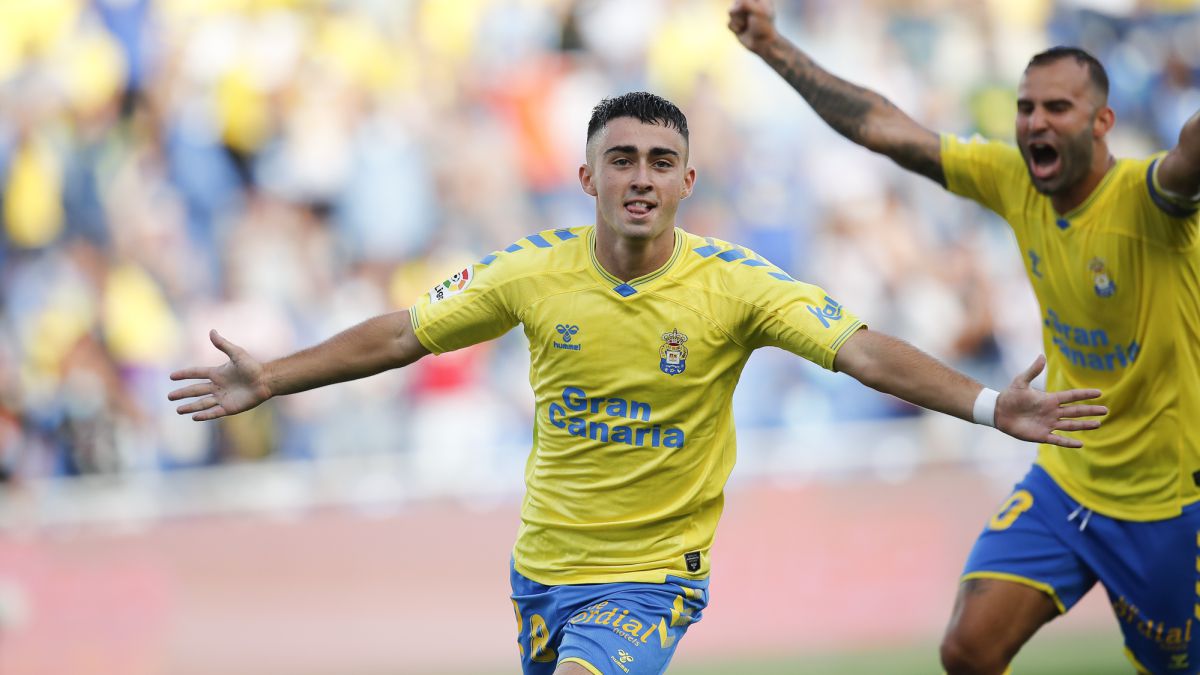 The €30 million-rated Barcelona, Real Madrid target is reportedly open to leaving Las Palmas to further his career. Joining one of those Spanish giants would be a dream for any player in Spain. He may also consider the approaches that might come from outside, including that from Premier League sides.
There are a host of Premier League sides previously interested in Moleiro. The attacking midfielder's talents and technical ability would suit many teams in England. Before making a decision, the 19-year-old would consider every aspect of a move, including the regularity of his playing time,
He is still in the developmental stage and knows well that joining a big club may harm his chances. Real Madrid, Liverpool, and Barcelona could prove attractive. The Premier League giants are reportedly keeping tabs on Moleiro's situation.
Jurgen Klopp is interested in the player after receiving encouraging development updates. The Reds manager might request that the club pursue Las Palmas with an offer, however, they may value him differently than the Segunda team.
Moleiro has a contract through 2026 after signing a new deal in July 2022 with a €30 million release clause. Las Palmas is referring to the escape clause. Liverpool is unlikely to pay that amount and may have to negotiate a settlement.
They might have to act fast if Barcelona or Real Madrid are interested. Las Palmas reportedly stalled negotiations with the Catalans in the summer, and they could retain an interest in Moleiro.
Moleiro will also consider Liverpool's recent record with young players. Under Klopp, players like Harvey Elliott and Fabio Carvalho have thrived. If he can find similar possibilities, he would like to relocate to Merseyside.
For the time being, there may be some curiosity, but the January or summer windows will reveal how serious that is. Liverpool is considering a number of young and experienced players as part of Klopp's plan to renew and rebuild the team.